According to 2017 statistics from the National Highway Traffic Safety Administration, motorcyclists are 27 times more likely to die in an accident than passenger car occupants. In an effort to ride safely and to combat the dangers of riding a motorcycle, many motorcyclists properly prepare themselves for the road by wearing personal protection clothing and a helmet, as well as abiding to local traffic laws and riding responsibly.
Even though taking each and every safety precaution is extremely beneficial to protecting motorcyclists, the precautions may not fully protect motorcyclists from the actions of another driver. A helmet and protective clothing will lessen the extent of some of the injuries sustained in a motorcycle accident, but most accidents involving a motorcyclist involve serious bodily injury and this often amounts to extensive medical bills and damages that an insurance settlement alone will not cover.
If you have been involved in a motorcycle accident, an experienced personal injury attorney is ready to protect your rights and aid you in obtaining the best settlement possible.
Why You Can Trust Tempe Motorcycle Attorney Jared Everton
Jared Everton has been practicing law the last two decades, and he has devoted these years to representing the victims of car accidents and the victims alone. Jared and his team do not help an at-fault driver get away with causing an accident, instead Jared and his team focus on protecting the injured victim and assisting them with obtaining the best settlements possible.
If you have been injured in a car accident in Tempe, call Jared today to set up your no-hassle, free consultation.
How Tempe's Premier Motorcycle Accident Attorney Can Help You?
When it comes to safety on the road, motorcycle riders are at an unfair advantage. Unlike a car which has a strong frame and inherent safety devices such as airbags and seatbelts in place to protect occupants during an accident, motorcycle riders do not have these protections and are much more likely to be seriously injured in an accident. These serious injuries often are accompanied by enormous medical bills, and extreme damage to the motorcycle itself often leaving it totalled.
Insurance settlements alone may not cover all of the costs associated with the accident and this means that in addition to being injured and without a means of transportation, the victim may have to pay for the actions of the other driver. If you have been injured in a motorcycle accident, do not rely on an insurance company alone to get you the money you deserve. Instead, allow Jared and his years of experience assist you in obtaining the settlement you need.
Meet Jared Everton, Tempe's Leading Motorcycle Injury Attorney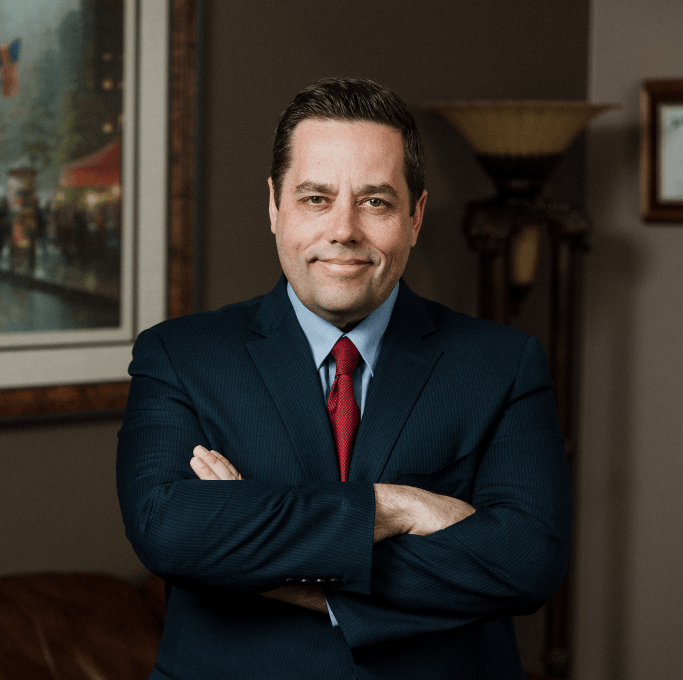 JacksonWhite's personal injury team is led by Jared Everton who has over 20 years of experience representing personal injury and car accident victims. Jared is licensed to practice in the State of Arizona, in front of the United States Ninth Circuit of Appeals as well as the United States Supreme Court.
As a member of the Arizona Bar Association and the American Association for Justice, Jared has diligently protected his clients and has deservingly been awarded the Super Lawyers Rising Star. You can trust Jared to take care of your case if you've been in a car, motorcycle or truck accident.
Call Personal Injury Attorney Jared Everton at (480) 467-4392 to discuss your case today.