The Mesa Car Accident Attorney You Can Trust
If you are like the thousands of Arizonans who have been involved in an accident each year, Mesa's premier personal injury attorney Jared Everton is here to assist you. Jared and his team have over 20 years of experience representing victims of car accidents in Arizona, and with the years of experience under their belt Mesa's premier auto accident team will competently and effectively fight on your behalf to receive the settlement that you deserve.
Types of Car Accidents in Mesa that Jared and His Team Represent
Jared and his team specialize in personal injury law, and this means that he and his team only represent those involved in a car accident who were not the at-fault driver. If you were the victim in any of the following types of accidents, we are here to help you obtain the settlement you deserve:
Auto Accidents i.e. collisions, rear-end collisions, etc.
Bicycle Road Accidents
If you are unsure about whether or not Jared and his team can assist you, give us a call today at (480) 467-4392 to setup a free consultation.
How Can Mesa's Premier Car Accident Attorney Help You?
Even though Arizona laws require every vehicle on the road to have insurance coverage, not all coverages are the same nor will they provide the full compensation that you deserve. Even though their commercials make it seem like they will pay for everything, most insurance companies will do everything they can to pay a victim the bare minimum.
You deserve more than the bare minimum and having an experienced Mesa lawyer on your side will prevent this. If you want to ensure that you are not taken advantage of by an insurance company and instead receive the compensation required to pay for things such as medical bills and car repairs, hiring an experienced attorney is the best choice to make.
Meet Jared Everton, Mesa's Leading Personal Injury Attorney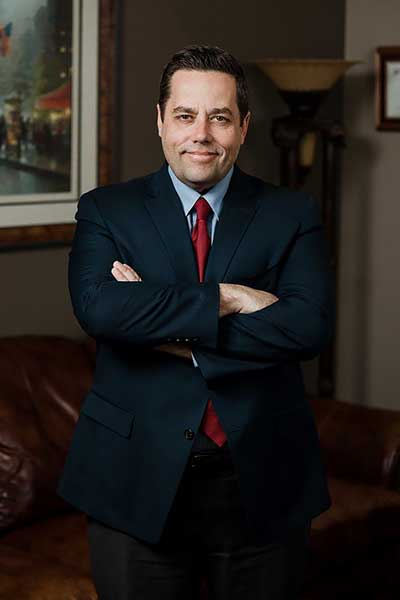 JacksonWhite's personal injury team is led by Jared Everton who has amassed over 20 years of experience representing personal injury and car accident victims. Jared is licensed to practice in the State of Arizona, in front of the United States Ninth Circuit of Appeals as well as the United States Supreme Court.
As a member of the Arizona Bar Association and the American Association for Justice, Jared has diligently protected his clients and has deservingly been awarded the Super Lawyers Rising Star. Jared is Mesa's leading personal injury attorney for you.
Just a Few of Our Client Reviews
"Jared Everton and his team worked tirelessly to negotiate with medical providers and insurance company to reach a satisfactory settlement regarding my automobile accident. The end result was much better than I expected. I have also used Jackson White Law for Divorce proceedings and subsequent related issues and have never been disappointed in the results. Everyone I have come across at this firm is extremely professional, knowledgeable, experienced, and competent."
David A, AZ
"Jared and the entire staff of Jackson White were a pleasure to work with! I survived a traumatic, life-threatening experience in 2016. Jared helped me navigate the legal end of the situation, providing reliable and realistic advice and support every step of the way. He was quick to respond to all of my questions with patience and helped turn a difficult situation into a solution I feel good about. I would recommend Jared to anyone needing dependable and honest representation–you will not be disappointed!"
Courtney Roose, AZ
Our Mesa Office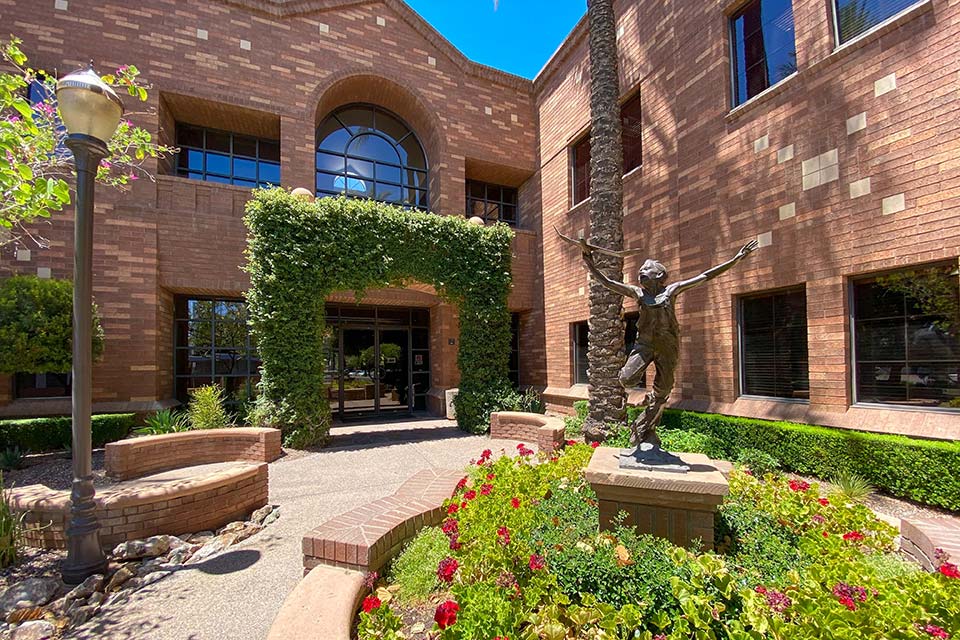 We are located in the heart of downtown Mesa, less than a quarter mile away from the Mesa Arts Center.
If you are not located near our Mesa office or are not able to have an in-person meeting with Jared and his team, Jared does offer free consultations.
Address: 40 N. Center St Suite 203, Mesa AZ 84201
Phone number: (480) 467-4392
Mesa's Top Auto Accident Injury Law Firm
If you have been injured in an auto accident, Mesa's top personal injury law team is here to assist you with obtaining the compensation that you not only need, but deserve. Contact us today to set up your free, no obligation consultation.
Call Personal Injury Attorney Jared Everton at (480) 467-4392 to discuss your case today.