#1 Motorcycle Accident Lawyer in Scottsdale
As a motorcycle driver in Arizona, you know that you have a higher likelihood of being involved in a serious accident and because of that you take the necessary precautions to protect yourself each and every time you ride. Sadly, all the precautions in the world cannot protect you from a careless driver whose actions can permanently impact your health, ability to work as well and your ability to be you.
If you have been injured in a motorcycle accident, Scottsdale's specialized personal injury attorney Jared Everton and his team are here to help you. Over the last 20 years, Jared and his team have tirelessly assisted victims of motorcycle accidents obtain superior settlements.
Call Jared Everton, Scottsdale's #1 motorcycle accident injury lawyer, at (480) 467-4392 to schedule a free consultation today!
You Can Depend on Scottsdale's Top Motorcycle Accident Attorney
Jared's area of expertise is personal injury law, and this means that he and his team only represent the injured victims of motorcycle accidents, not the driver who is at-fault. Jared and his team look after the victims of motorcycle accidents and aid them in obtaining significant settlements.
One of the biggest drawbacks of motorcycles is their lack of safety devices and size which put them in a disadvantage when they are involved in an accident. The lack of added safety devices means that even a minor accident on a motorcycle can have serious consequences for the rider and this often leads to significant damage to your prized bike, expensive medical bills, extensive medical care and rehab, all of which leads to more time away from work while you are recovering and a loss of wages.
If you have been injured in a motorcycle accident, call Scottsdale's specialized personal injury attorney Jared Everton and his team to set up your free no hassle consultation.
How Attorney Jared Everton Can Help You With Your Motorcycle Accident Case
Attractive and catchy insurance commercials make it seem like they offer the best coverage possible, but as you may have already learned, insurance claims take time and often they do not cover all of the costs associated with a motorcycle accident. On top of this, as the victim you are forced to deal with the insurance company of the at fault driver, and they are looking to pay you as little as possible. This is not acceptable.
Jared and his team have been dealing with the subpar offers of insurance companies for many years, and this has given him the experience needed to protect motorcycle accident victims for and to obtain the best settlement possible. If you were injured in a motorcycle accident or any type of car accident, do not rely on an insurance company to make things right and to pay the bills, instead, allow Jared and his excellent team to assist you.
Meet Jared Everton, Scottsdale's Leading Motorcycle Injury Attorney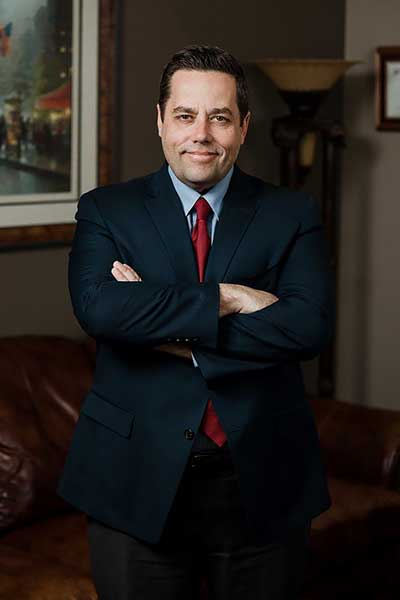 JacksonWhite's personal injury team is led by Jared Everton">Jared Everton, an experienced attorney licensed to practice in the State of Arizona, in front of the United States Ninth Circuit of Appeals as well as the United States Supreme Court. Jared has dedicated the last 20 years serving the victims of motorcycle accidents and has been assisting them in obtaining them best settlements possible.
As a member of the Arizona Bar Association and the American Association for Justice, Jared has diligently protected his clients and has deservingly been awarded the Super Lawyers Rising Star. Jared is Mesa's leading personal injury attorney for you.
Our Scottsdale Office
We are located on Scottsdale Road, a quarter-mile south of McDonald Drive in the Lux Offices at Scottsdale Place.
If you aren't located near our Scottsdale office or otherwise cannot make it to an in-person meeting, Jared also offers free consultations over the phone.
Address: 5635 N. Scottsdale Rd Suite 170, Scottsdale AZ 85250
Phone number: (480)571-9626
You Can Rely On Scottsdale's Most Trusted Motorcycle Accident Attorney
If you have been injured in a motorcycle accident, trust our Scottsdale personal injury law team is here to assist you with obtaining the compensation that you not only need, but deserve. Jared can represent victims of all types of car, motorcycle, and truck accidents. Contact us today to set up your free, no obligation consultation.
Call Personal Injury Attorney Jared Everton at (480) 467-4392 to discuss your case today.