The Scottsdale Car Accident Lawyer You Can Depend On
If you've been injured in a car accident, Scottsdale personal injury attorney Jared Everton can help you. Jared and his experienced team have helped car accident victims receive proper compensation for their injuries for over 20 years. You can trust us to fight so you receive the settlement you deserve.
Call us today at (480) 467-4392 or tell us about your case to receive a free consultation.
Types of Scottsdale Car Accident Cases We Take
For us to take your case, you must have been injured in a car accident where you were not the at-fault driver. We work with all types car accidents, including:
Pedestrian Road Accidents
Bicycle Road Accidents
Call us today for a free consultation so we can learn more about your case!
How Can a Scottsdale Car Accident Attorney Help You?
While having insurance can compensate for damages to the vehicle, hiring a car accident attorney is the best way for a victim to receive compensation for bodily injuries. Compensation recovered in a lawsuit can help pay for medical bills, damages and make up for lost wages.
Be aware that insurance companies will often try to minimize the amount that they have to pay, and may even bring in lawyer to handle their side of the case. Hiring an experienced car accident lawyer of your own will ensure that you receive proper compensation, not just the minimum.
If insurance companies have lawyers on the case, shouldn't you have one too? Each case is different and Scottsdale car accident attorney Jared Everton will treat you as an individual. The legal system is complicated and having an veteran attorney will maximize your results while making the process as easy as possible.
We understand that you have enough to deal with, let us take care of your case and keep you informed every step of the way.
Meet Jared Everton, Scottsdale's #1 Personal Injury Attorney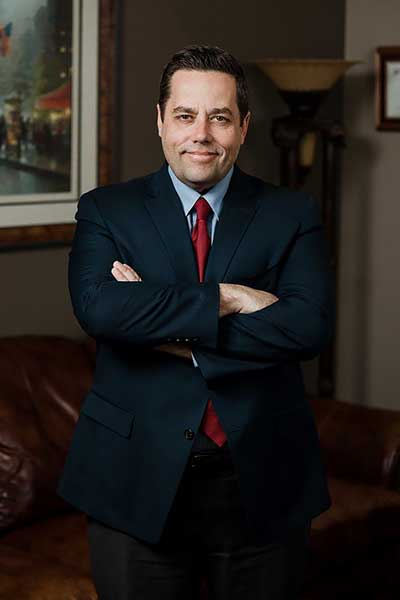 JacksonWhite's personal injury law team is led by attorney Jared Everton, who has over 20 years of experience fighting for car accident victims in Arizona. Jared is licensed to practice in the United States District Court for the District of Arizona, the United States Court of Appeals for the Ninth Circuit, as well as the United States Supreme Court.
A member of the American Association for Justice and Arizona State Bar Association, Jared is also a two-timer winner of the Super Lawyers Rising Star award. Rest assured, Jared Everton is the Scottsdale car accident attorney you can trust with your case.
Just a Few of Jared Everton's Client Reviews
"Jared Everton and his team worked tirelessly to negotiate with medical providers and insurance company to reach a satisfactory settlement regarding my automobile accident. The end result was much better than I expected. I have also used Jackson White Law for Divorce proceedings and subsequent related issues and have never been disappointed in the results. Everyone I have come across at this firm is extremely professional, knowledgeable, experienced, and competent."
David A, AZ
"Jared and the entire staff of Jackson White were a pleasure to work with! I survived a traumatic, life-threatening experience in 2016. Jared helped me navigate the legal end of the situation, providing reliable and realistic advice and support every step of the way. He was quick to respond to all of my questions with patience and helped turn a difficult situation into a solution I feel good about. I would recommend Jared to anyone needing dependable and honest representation–you will not be disappointed!"
Courtney Roose, AZ
Our Scottsdale Office
We are located on Scottsdale Road, a quarter-mile south of McDonald Drive in the Lux Offices at Scottsdale Place.
If you aren't located near our Scottsdale office or otherwise cannot make it to an in-person meeting, Jared also offers free consultations over the phone.
Address: 5635 N. Scottsdale Rd Suite 170, Scottsdale AZ 85250
Phone number: (480) 467-4392
Scottsdale's Top Car Accident Injury Law Firm
If you've been injured in a car accident, our Scottsdale personal injury law team is ready to help. Contact us today to schedule a free, no obligation consultation. Jared Everton and his team will get you the compensation you deserve!
Call Personal Injury Attorney Jared Everton at (480) 467-4392 to discuss your case today.