Looking for the South Court Tower location of the Superior Court of Arizona in Maricopa County?
Learn more below.
South Court Tower (SCT) Address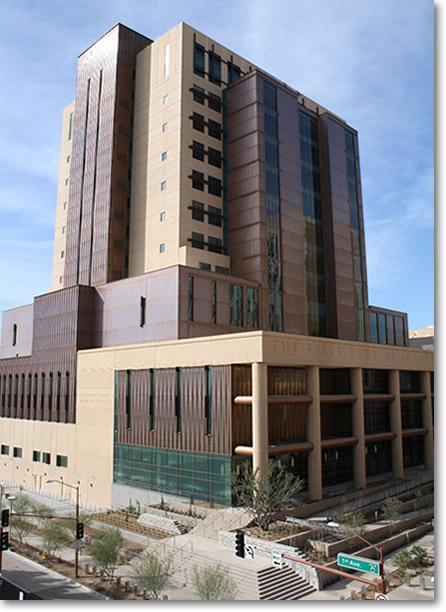 175 W. Madison St.
Phoenix, AZ 85003-2243
Hours: 8am to 5pm, weekdays
General Phone Number
(602) 506-3204
Criminal Administration
(602) 506-8575
Click here to view the South Court Tower's map location.
Court Resources
Find a Superior Court Case
Jury Service Information
Find a Judge
Self-service Center
Do You Need to Appear at the South Court Tower?
If you're facing criminal charges in Maricopa County, we invite you to contact us for a free case review. You'll speak directly with one of our defense attorneys, who can offer a path forward depending on the circumstances of your case.
A criminal conviction can ruin your life – but it doesn't have to. At JacksonWhite, we're focused on fresh starts, and our high success rates prove how much we've truly helped our clients.
We've helped thousands of people in the Phoenix metro area successfully move forward after being charged with a crime. When you're ready, we can help you too.
Call the JacksonWhite Criminal Law team at (480) 467-4370 to discuss your case today.