So glad I had this firm help me after my car accident, definitely helped save me from a lot of extra worry!
Mr. Everton and Daisy were amazing people. They were super efficient and worked very quickly. Amazing Customer Service !
The Attorney Jared was so helpful and kind and his team helped me with everything. If I were to ever get in another accident I would definitely come back to them!
I really recommend attorney Everton and his staff. They are always super helpful and they made me feel cared for.
The Attorney Jared, Daisy, and Daniel are a wonderful team! I am so thankful to have found them!
I had great service from Attorney Jared Everton who helped me with my auto accident. Amazing staff and super helpful.
I was very impressed with the great service I received at JacksonWhite Law. Nathaniel J. Hill is an EXCELLENT attorney who really goes above and beyond for his clients exceeding all expectations. His profound knowledge of law is remarkable, along with his strong advocacy skills and professionalism. Mr. Hill is highly EXPERIENCED, HONEST and SUPER KIND. Thanks to his expertise, we were able to WIN the case. I would give him 10 stars if I could.
She was very kind and thoughtful.I appreciated having someone who sounded so sincere to ask for assistance.
JacksonWhite Law exceeded my expectations with their help - Evan Tompkins and Jess Manjarrez did a A+ job every step of the way. You should not look anywhere else when seeking representation if you value a prepared, trustworthy, and highly skilled team. Thanks again guys!
My experience with the Jackson*White Law Firm was Star 5 "ALL THE WAY!"I was COMPLETELY LOST when it came to the legal task that had been placed on me, however; after receiving guidance from a caring member of The Firm, I am VERY happy to say that everything turned out flawlessly.I would "highly" recommend the Jackson*White Law Firm to everyone seeking help with "Elder Law."Not knowing if I should be mentioning their employee's name who helped me, I'll just close by giving a HUGE shout-out to LS! I couldn't have done this without you. Many many thanks!
The attorneys and entire team at Jackson White Elder Care were so helpful: courteous, compassionate, competent, and thorough. I'm very pleased with the results they obtained for me and my family member.
John Skiba is by far THE BEST OF THE BEST! Right from the Start to the Finish, every question was fully explained, with patience and proper guidance throughout the entire process!I HIGHLY recommend John Skiba for any financial situation/ need you may encounter !!Both, John & his entire staff, are both guaranteed to exceed your expectations!!
They earned the 5 stars. We couldn't have gotten all the paperwork sorted out and taken care of it without them.I would highly recommend them to anyone.
these guys are the ones you want on your back outstanding attorneys they always keep you in formed on your court status and what going on got my case dismissed and am glad i chose jacksonwhite
Super helpful and knowledgeable. We were from out of state and they did a good job representing us.
Evan and his team were fantastic through the whole process. Very responsive with letting me know what stages my case were in and he got me the best possible result. Would recommend 10/10 to anyone needing a great defense lawyer.
Ashley was amazing.. if I ever (which hopefully I dont) have to use a lawyer again I will be using this office.. 20,000 ☆'s
Great attorneys and the office seems very well organized
Extremely satisfied with pace!!! so over joyed, if i could give them a greater amount of stars i most definitely would!! Thank you all so much for such an amazing job!!!!!
Courteous service but the range of services offered is very limited
 JacksonWhite Law
Let Personal Injury Attorney Jared Everton Guide You With Care
We understand how devastating an injury can be, that's why we work tirelessly to help our clients get the results they deserve. At JacksonWhite, we've helped thousands of people in Arizona secure the settlements and compensation they deserve for their accidents and injuries. When you're ready, we can help you next.
To learn more about our personal injury services, call our office today at (480) 467-4392.
How Our Team Can Help You
When the negligence or harmful actions of others impacts your health and well-being, you may be unsure of what next steps to take next and your attorney can make all the difference. Our skilled personal injury attorney, Jared Everton will provide you with the answers and advice you need to make sure that every aspect of your injury case is handled. For more than 20 years, JacksonWhite has helped hundreds of clients get effective personal injury and accident representation when it mattered most. Our experienced and compassionate personal injury team will work tirelessly for your safety and well-being and see to it that you receive proper compensation for your injuries. To see how we can help with your injury or accident case, call us today at (480) 467-4392.
Meet Personal Injury Attorney Jared Everton
Jared has been successfully advocating for the disabled and injured for over twenty years and has a passion for assisting his clients in obtaining redress for their injuries under the law. Jared also represents individuals seeking social security disability benefits through the appeals process. He has extensive experience and success litigating such matters in various Arizona state and federal courts.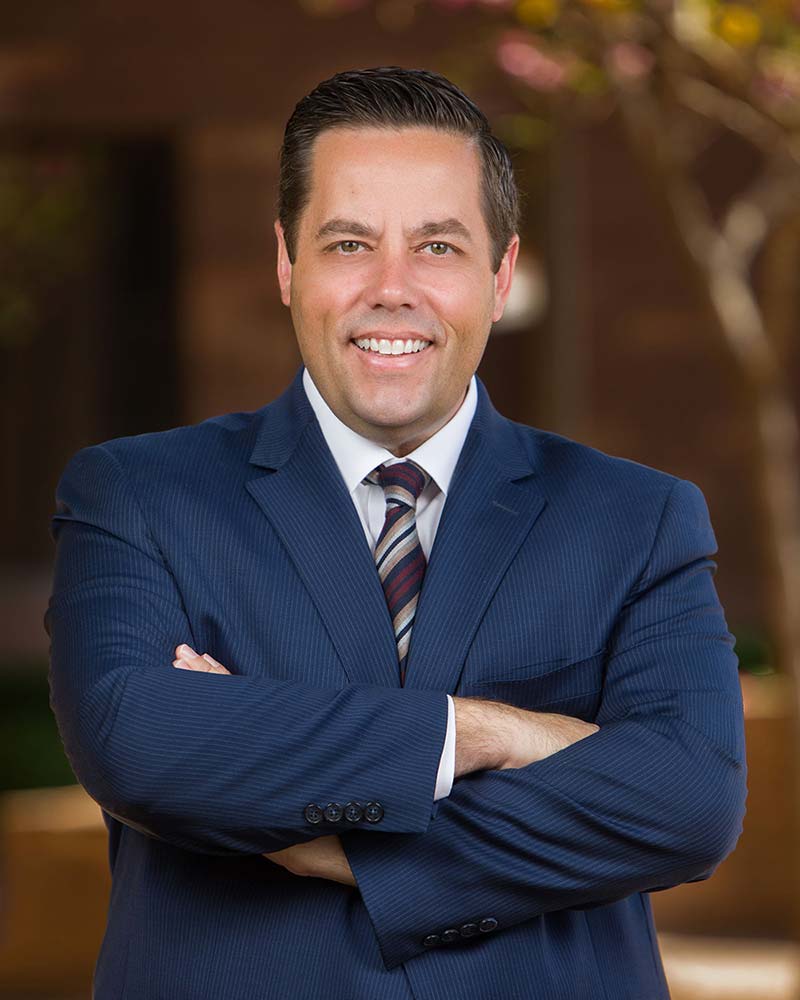 Schedule Your Free Consultation
Fill out the form below to get your consultation and discuss your best legal options.
Get Your Free Consultation