Introduction
Creating an estate plan is the most important step you can take to make sure your desires are honored when you pass on. This process includes trusts, wills, powers of attorney, and more, and also protects your interests should you become incapacitated. 
You don't have to search far to find do-it-yourself instructions for making your own estate plan. However, while this option costs less initially, it comes with some major risks and will likely end up costing you more in the long run. When you work with an estate planning attorney, on the other hand, you'll get fully customized and professional results. They'll make your documents legally valid and official, easing your mind in the process. 
What can an Estate Planning Attorney do for You?
Your estate plan is too important to leave to chance. Below are some examples of what a Mesa estate planning attorney can do for you:
Make sure your documents are legally valid: Trust and probate laws are subject to change and vary by state. When you hire an experienced estate planning attorney, you'll know without a doubt that your plan is valid according to the latest laws in Arizona.
Update your documents as needed: Estate planning documents (such as trusts and wills) aren't something you just create and forget about. Life inevitably brings many changes, often with financial adjustments. It's important to ensure that your estate planning documents still reflect your desires. Your attorney can review your documents and help you update them when necessary.
Ensure your plan will achieve what you want: When you take the DIY approach to estate planning, you'll have to wonder whether your plan truly covers your needs and wishes. Estate law is confusing and complex. So, oftentimes errors in the documents aren't evident until after death when it's too late to change anything. An experienced Mesa estate planning attorney knows the law and can help you create documents that reflect what you really want.
What if You Pass Away without an Estate Plan?
If you die without an estate plan in place, a probate attorney and probate judge will transfer your estate to its heirs (not necessarily the ones you'd choose) using intestate succession. This process distributes assets according to a list of kin with inheritance rights based on state law. For example, a surviving spouse may receive the whole estate if there aren't any living children or grandchildren to inherit it. 
If you die without a spouse or children, your next closest relatives (siblings or grandparents) will receive your assets. If the court goes through the entire list to find that you don't have living relatives (by marriage or blood), the property goes to the state. It's important to keep in mind that the intestate succession process won't necessarily align with your wishes. Making an estate plan is the best way to ensure that your assets go to the people you want them to go to.
Do I Need an Attorney to Create an Estate Plan?
Technically, no. But you do need an attorney to make an estate plan that's guaranteed to be legally valid and achieve what you want it to achieve. The law is constantly shifting. The state government, federal government, and IRS are always changing the rules and it's a huge gamble to assume a do-it-yourself estate plan is up to date with the latest regulations.
Not only will hiring a lawyer alleviate a massive burden for you, but you'll potentially save money. While hiring a lawyer will cost you upfront, you'll avoid potential taxes, court costs, and professional fees for your family in the future by getting your estate plan right the first time. 
When do I Need to Update my Estate Plan?
As mentioned, your estate plan isn't something you make once and forget about. You'll need to look it over whenever you encounter major life changes (or even when you don't, just for good measure). Check your plan regularly to see if it still accurately reflects your intentions. And also review and update (if necessary) your plan after any of these events: 
Marriage or Divorce
A major change in your marital status means you must also change your estate plan. In all likelihood, you'll want to remove your ex-partner from it and/or add your new spouse. As soon as your divorce is finalized, speak with an attorney and have them help you update your plan.
An Out-of-State Move
Moving out of state comes with so many factors to think about, but don't forget to include your estate in your plans. Estate laws vary from state to state, so it's important that you update your documents in accordance with your new state's laws.
Beneficiary Changes
If you wish to remove or add a beneficiary, review your estate plan documents to ensure this is done at all levels. For example, designating a beneficiary on your retirement account doesn't automatically mean this is reflected throughout the rest of your estate plan. Check with your lawyer to make sure any changes in beneficiaries are complete and valid.
New Children
If you've just had a new child, you'll most likely want to include them in your estate plan so that they're taken care of if something unexpected happens. Update your estate plan documents to include your baby, so their future is secured.
Mesa Estate Planning Law Office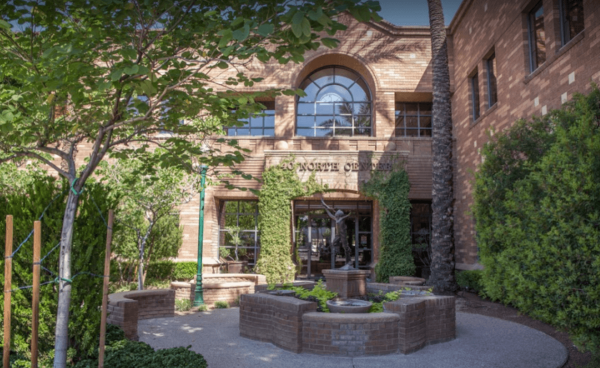 Our Mesa office is located on the northwest corner of Pepper Place and center street. We are conveniently located one mile from the Mesa Municipal Court, Mesa Arts Center, and Downtown Mesa. Our building is one block north of the LightRail station off of Center Street and Main.
Address: 40 N. Center St, Mesa, AZ 85201
Phone Number: (480) 696-5359
Mesa Municipal Court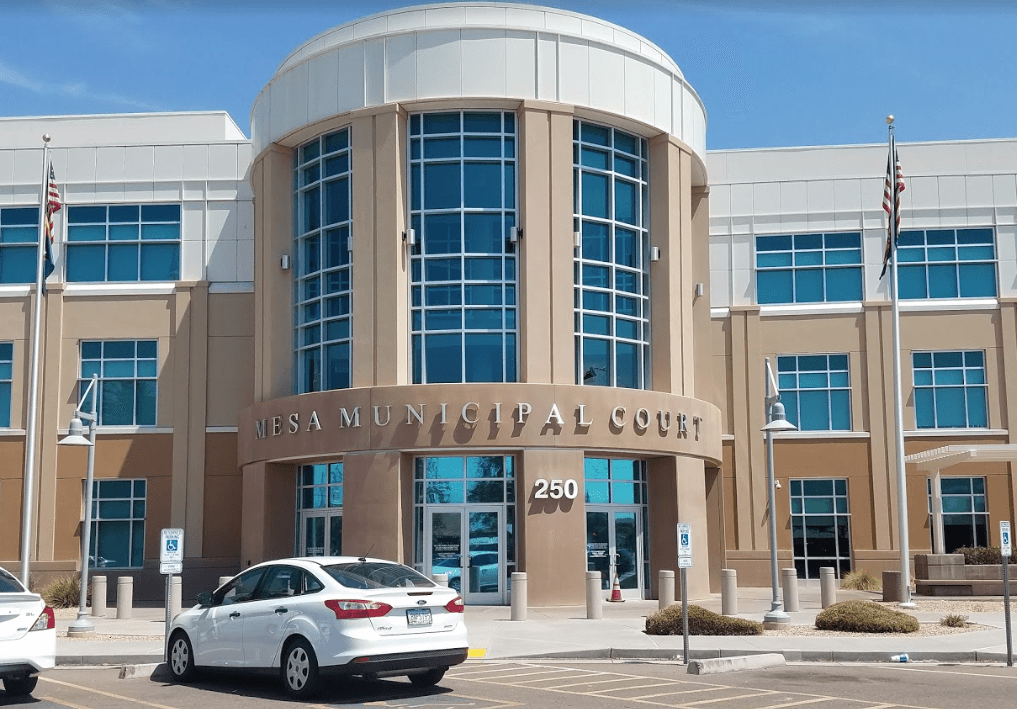 The Mesa Municipal Court is located at 1st Avenue and Pomeroy, less than one mile from our main office and just east of downtown Mesa.
You can find directions to the court here.
Address: 250 E. 1st Avenue, Mesa, Arizona 85210
Phone number: (480) 644-2255
Mesa's Premier Estate Planning Law Firm
The best way to get more information on creating or updating your estate plan is to speak with an estate planning attorney. They can advise you on what you need to do to make sure your assets are distributed according to your desires. They'll also help you make sure your loved ones are cared for once you're gone, through a solid and secure plan.
Whether you just moved out of state, got a divorce, or just had a change of heart on choosing heirs, keeping your plan up to date is essential. It's not worth taking a risk when it comes to the well-being of your family, so give us a call today.
Call Our Arizona Estate Team at (480)467-4325 to discuss your case today.