OPEN HOURS
Monday : 8AM – 5PM
Tuesday : 8AM – 5PM
Wednesday : 8AM – 5PM
Thursday : 8AM – 5PM
Friday : 8AM – 5PM
Closed Saturday & Sunday
Peoria Location
Our Peoria office is located north of Thunderbird Rd just west of the Francis and Sons car wash on the NW corner of Thunderbird Rd and N 79th Ave. When you turn into the business center, go straight past the first set buildings, and look for our JacksonWhite office in suite #105 on your right, behind the yellow Dental Care building. Parking is available in front of the office.
Click here for directions to our Peoria office.
Our Practice Areas in Peoria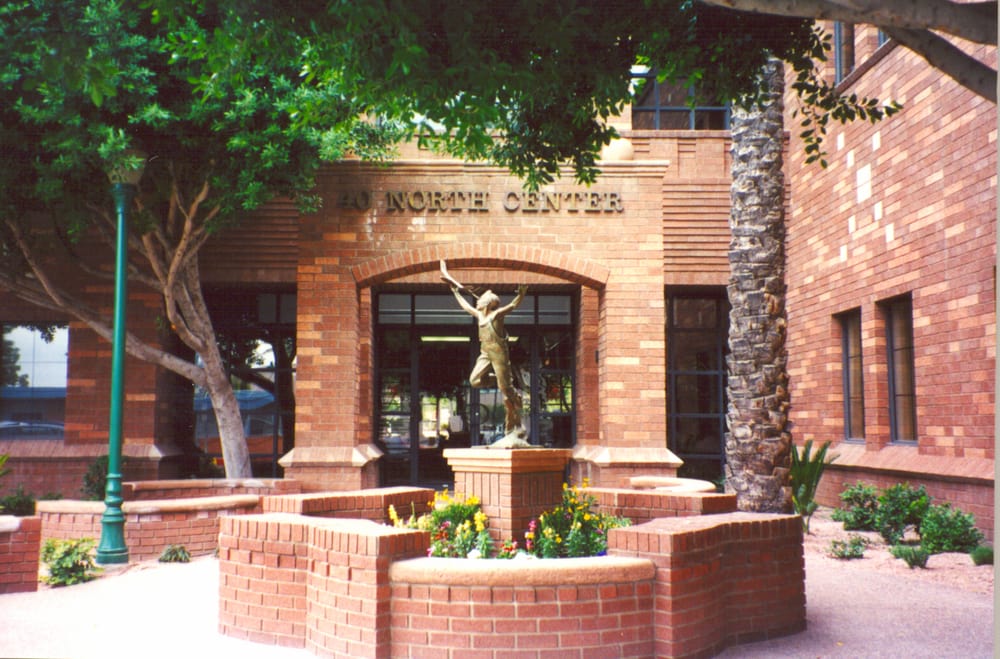 Our Peoria location offers a full range of legal services through our 23 attorneys and extensive legal staff. The main JacksonWhite location is in downtown Mesa, however, since we cover a wide range of the greater Phoenix area, we have an office in Peoria for our attorneys to meet conveniently and privately with our Peoria-based clients.  Below, you'll find some of our largest practice areas and links to more information.
Peoria Elder Law
Our Elder Law team, led by attorney Richard White, focuses on helping families and individuals make financial and medical preparations for senior care and Arizona Long-Term Care System (ALTCS).
Learn more about our Elder Law services.
Peoria Criminal Defense
Our Peoria Criminal Defense team, led by attorney Jeremy Geigle, helps those facing criminal charges throughout Arizona. They offer free, confidential consultations at our Peoria location or over the phone. They work with a full range of Peoria criminal cases, including Peoria DUI, Peoria drug crimes, Peoria sexual assault, theft and fraud crimes, Peoria domestic violence, violent crimes, traffic crimes, and more.
Other criminal practice areas include:
Learn more about our Criminal Defense services in Peoria or see a full list of offenses we handle.
Peoria Family Law
Our Family Law team, led by attorney Tim Durkin, offers a range of services related to marital and family issues, including divorce, custody and support, modifications, and marital agreements. Learn more about our Mesa Family Law team and how we help our clients navigate through the family law courts in the city of Mesa.
Peoria Personal Injury
Attorney Jared Everton represents clients dealing with litigation matters related to car accidents, motorcycle accidents, truck accidents, dog bites, wrongful death, medical malpractice, and other types of injury. He's secured millions of dollars in compensation for clients as a personal injury attorney in Peoria and throughout Arizona.
Learn more about our Personal Injury practice.
Peoria Employment Law
Our Employment Law team, led by attorney Mike Pruitt, assists employees who believe their workplace rights and freedoms have been violated. They take cases related to overtime pay, sexual harassment, workplace discrimination, breach of contracts, whistleblowing, and other employment-related issues.
Learn more about our Employment Law services.
Peoria Immigration Law
Our Immigration Law team, led by attorney Pace Rawlins, is dedicated to assisting with their immigration issues in order to give families the best opportunities to thrive in the U.S. Their immigration services include visas, deportation defense, waivers, business/employment immigration, naturalization & citizenship, and more. Our Peoria Immigration Law team can assist clients across the United States with most issues.
Other Legal Practices in Peoria, Arizona
Our team of attorneys works in more than 20 areas of law and our extensive network of referrals means we can help Mesa clients in any legal capacity. To learn more, see our full list of Practice Areas.
Why Choose JacksonWhite Law in Peoria?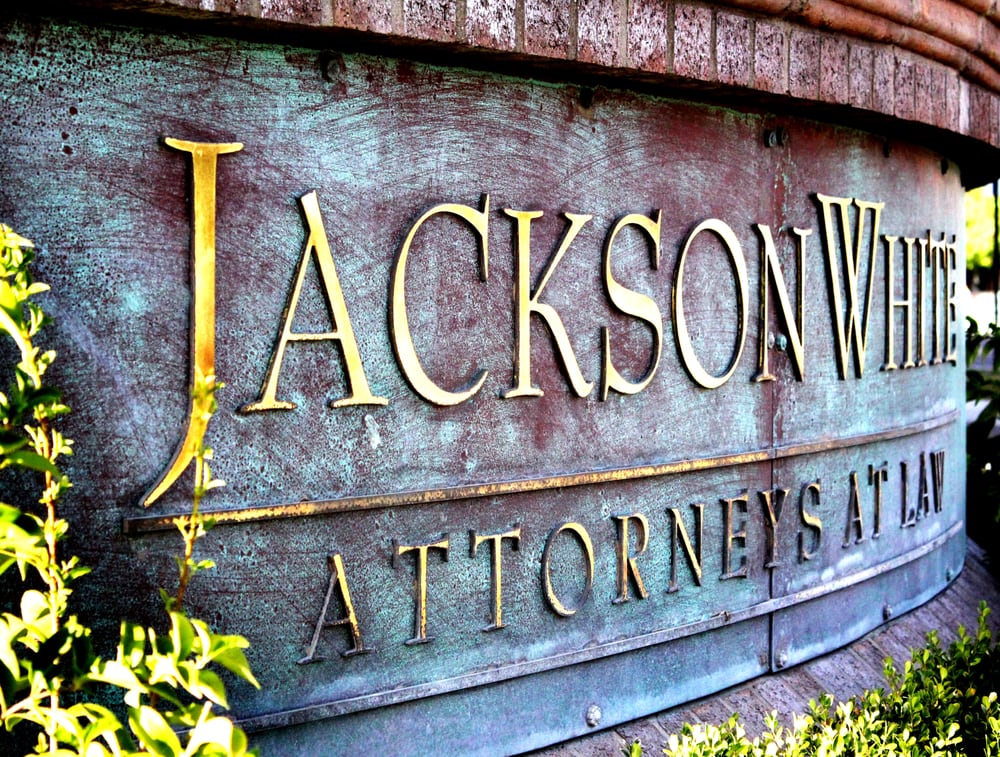 Since 1983, we've served clients in Peoria, Mesa and the Phoenix metro area with a full suite of legal services. Today, we're one of the largest firms in the Valley and work with clients throughout Arizona facing various personal, business, and financial legal matters. We're also involved in a number of charity projects that help organizations like Feed My Starving Children and Paz de Cristo.
Our team of attorneys and legal staff work diligently to provide responsive, effective legal services to our clients, from individuals and families to large businesses and organizations. You can find additional information about our firm at Better Business Bureau, Google My Business or Martindale.
To learn more about our firm, call us today at (623) 499-9803.
Need help deciding which attorney is right for you?
Let us help.
Fill out the form below to discuss your case and best legal options.