Welcome to JacksonWhite Foreclosure and Trustee Services
When the stakes are high, work with someone you can trust!
At JacksonWhite we have qualified and experienced Arizona foreclosure attorneys who focus their practice on foreclosure and trustee services. During the foreclosure process, the stakes are high for everybody involved. Whether you are a borrower trying to avoid default, a buyer trying to acquire an affordable place to live, or a lender looking for efficiencies, it is important to speak with someone knowledgeable about Arizona foreclosures to help guide you through the process.
The Foreclosure Process
With every foreclosure, there are contingencies and unexpected events that can arise. Consequently, even informed borrowers, buyers, sellers and lenders many times feel unqualified to make important decisions necessary to successfully navigate through the foreclosure process. Our foreclosure attorneys understand foreclosure from every angle and can provide sound advice and effective representation throughout the process; from before default, to after the Trustee's Sale.
Call us today at (480) 464-1111 and learn how we can help you.
Foreclosure & Trustee Attorneys in Mesa, Arizona
Our Foreclosure & Trustee Attorneys have many years of experience helping property owners in varying circumstances throughout Arizona using superior advice drawn from a depth experience, both in and out of the courtroom. Call us today at
(480) 464-1111
.
What Our Clients Say
"My attorney attended to every issue in a timely manner and he did what he needed to be done. Very happy with my experience."
Peoria, Arizona
"Mr. Foote was very helpful and timely in his responses to my questions regarding my case. I appreciated his service and efficiency."
Mesa, Arizona
"Roger Foote was honest and prompt. He gave me really great advice. He held my hand through the process without completely taking over. "
Scottsdale, Arizona
Meet Rodger Foote
"When you're ready, let me help you!"
Roger graduated from Brigham Young University in 1973 with an undergraduate degree in history. The following year, he earned a degree in physical education. Roger graduated cum laude with his J.D. from the J. Reuben Clark Law School at Brigham Young University in 1987. From 1986 to 1987, he served as the lead note and comment editor for the Brigham Young Journal of Public Law. Roger is a member Arizona Banking Association. He is a member of the State Bar of Arizona, Bankruptcy Section & Association of Landlord-Tenant Attorneys. Roger has also served as Judge Pro Tem for the Maricopa County Superior Court. Additionally, he served as the Chairman of the Downtown Mesa Association from 2011 to 2013.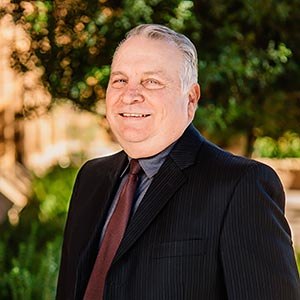 Need help deciding which attorney is right for you?
Let us help.
Fill out the form below to discuss your case and best legal options.