Your Property Along Lindsay Road May be Affected
If you live near Lindsay Road in Chandler, Arizona, you may have heard about the planned road improvements that will affect the area from Ocotillo Road to Hunt Highway. This project is part of the city's efforts to improve traffic flow and safety, as well as to accommodate future growth and development. The project will widen Lindsay Road from two lanes to four lanes, add bike lanes and sidewalks, install traffic signals and street lights, and upgrade drainage and utility systems.
However, this project also means that some properties along Lindsay Road will be taken by the city through a process called eminent domain. Eminent domain is the power of the government to take private property for public use, such as building roads, schools, or parks. The government must pay the property owner fair compensation for the land that is taken, but sometimes the amount offered is not enough to cover the true value of the property or the damages caused by the project.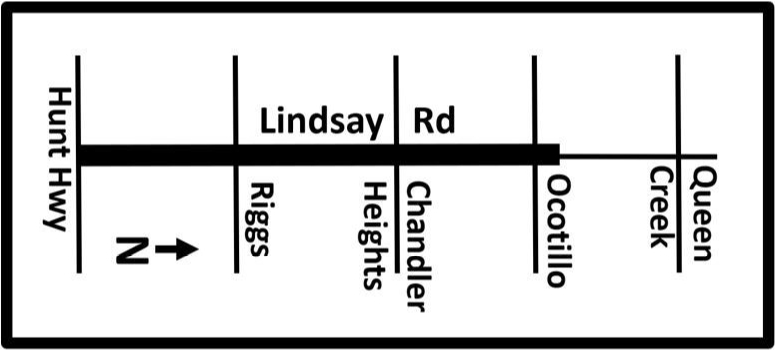 What To Do If The Project Needs Your Land
If you own land in the project zone that will be taken through eminent domain, you may feel frustrated, confused, or angry. You may wonder how you can protect your rights and interests as a property owner. You may also have questions about how the eminent domain process works and what options you have.
That's why you need an eminent domain attorney to help you. An eminent domain attorney is a lawyer who specializes in representing property owners who are facing land condemnation by the government. An eminent domain attorney can help you in many ways, such as:
Reviewing your case and explaining your rights and options
Negotiating with the city to get a higher offer for your property
Challenging the city's authority or necessity to take your property
Preparing and presenting your case in court if necessary
Seeking additional compensation for relocation costs, business losses, or other damages
An eminent domain attorney can make a big difference in the outcome of your case. They can help you get fair compensation for your property and protect your interests throughout the process. They can also save you time, money, and stress by handling all the legal aspects of your case.
Talk to an Eminent Domain Attorney Today
If you are looking for an eminent domain attorney in Chandler, you should contact us today. We have extensive experience and knowledge in eminent domain law and we have successfully represented many property owners in similar situations. We offer a free consultation and we work on a contingency fee basis, which means you don't pay us anything unless we win your case.
Don't let the city take your property without getting fair compensation. Contact JacksonWhite today at (480)467-4334 and let us help you get what you deserve.