Your Property along Happy Valley Road May be Affected
If you live near Happy Valley Road in Phoenix, Arizona, you may have heard about a big project that will change the road and the area around it. The project is called the Happy Valley Road Improvement, and it will make the road wider, smoother, and safer for drivers and pedestrians. The project will also add new sidewalks, bike lanes, landscaping, and street lights.
The project will start at 67th Avenue and go east to 35th Street. It will take about three years to finish, from 2023 to 2026. The city of Phoenix says that the project will benefit the community by improving traffic flow, reducing congestion, and enhancing safety and mobility.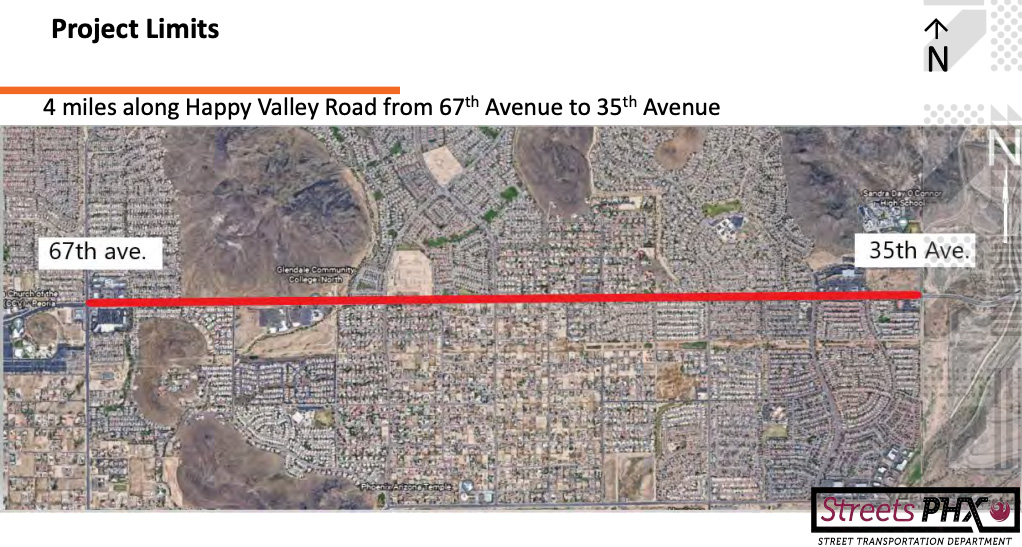 What to do if the City of Phoenix Needs Your Property
But what if you own land or property in the project zone that will be taken by the city? This is called eminent domain, and it means that the government can take private property for public use, as long as they pay fair compensation to the owner.
If you are in this situation, you may feel confused, angry, or scared. You may wonder how much money you will get for your property, or if you can stop the city from taking it. You may also have questions about your rights and options as a property owner.
This is where an eminent domain attorney can help you. An eminent domain attorney is a lawyer who specializes in helping people who are affected by eminent domain. They can explain the law and the process to you, negotiate with the city on your behalf, and represent you in court if necessary.
An eminent domain attorney can help you get the best possible outcome for your case. They can help you get fair compensation for your property, or challenge the city's right to take it. They can also help you find a new place to live or relocate your business if you have to move.
JacksonWhite Can Help
If you are looking for an eminent domain attorney in Phoenix, get in touch with us here at JacksonWhite. We have 30 years of experience and expertise in handling eminent domain cases in Arizona. We will fight for your rights and interests as a property owner — and will make sure you get properly compensated.
Don't let the Happy Valley Road Improvement project upend your life. Contact us today at (480)467-4334 and let us help you with your eminent domain case.