Get Compensation in Phoenix From Your Dog Bite Injuries
If you've been hurt by a dog, you may be able to file a personal injury lawsuit against the dog's owner for financial compensation. Many dog bite victims in Phoenix and the surrounding areas have been represented successfully by attorney Jared Everton and the skilled staff at JacksonWhite.
If you or a loved one has ever been the victim of a dog bite, whether the wound was slight or severe, including puncture wounds, eye injuries, fractures, scars, and harm to the head, neck, or face, you should learn the laws that govern such incidents.
Phoenix, Arizona's Dog Bite Statutes
According to Arizona Revised Statute 11-1025, if a dog bites a person in a public place or while the person is lawfully on private property (including the owner's land), the owner of the dog may be held liable for the victim's losses. A dog's propensity for aggression is not influenced by its breed.
In Arizona, owners can be held accountable for damages even if it's their dog's first time causing trouble. This is because of the state's strict liability policy. This is in contrast to the "one bite free" regulations followed by several other countries. Therefore, regardless of whether or not the owner knew the dog was dangerous, they could be held liable for any injuries or losses caused by the dog.
Who's to Blame When a Dog Bites?
A dog owner may not be held responsible for injuries caused by their pet in certain situations, such as when the victim provoked the animal. Provocation is defined as conditions likely to provoke a dog under Arizona Statute 11-1027.
When assessing fault, many variables are considered. The dog's owner may be held liable for any damages caused by the attack, even if the victim was invited to and lawfully present on the owner's property. Personal injury claims may be affected, on the other hand, if a trespasser is bitten notwithstanding posted warnings about a dangerous dog on the premises.
You can trust Phoenix dog bite lawyer Jared Everton with your case
An expert personal injury attorney should be retained immediately following a dog bite incidence resulting in injuries in Phoenix, Arizona. You can learn your legal rights and get the compensation you deserve for your injuries with the help of Jared Everton and his staff. Get in touch with us at (480) 648-8928 to speak with a member of our personal injury legal team, ask any questions you may have, or arrange a free examination of your case.
Learn More About Jared Everton, Phoenix's Preeminent Dog Bite Lawyer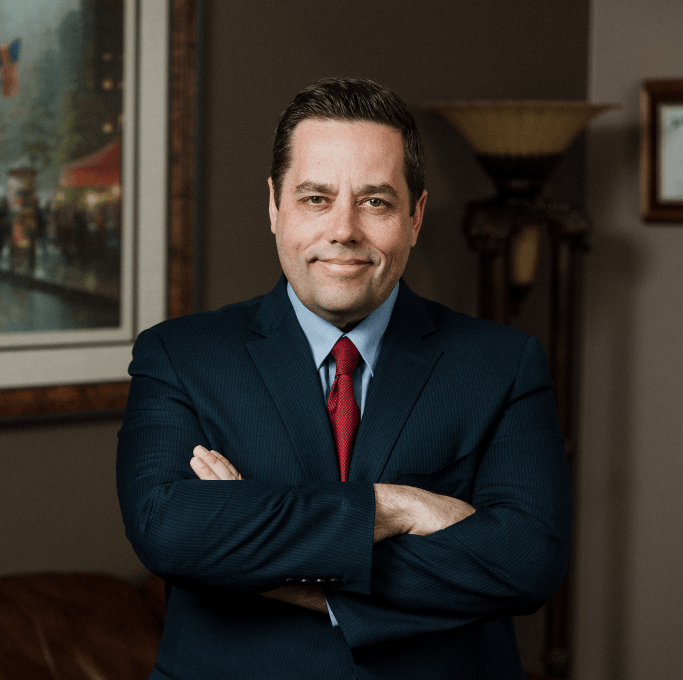 JacksonWhite's dog bite injury team is led by Jared Everton, a highly experienced lawyer who has fought for thousands of clients in Phoenix and throughout Arizona.
As a member of the Arizona Bar Association and the American Association for Justice, Jared has represented injury victims for over 20 years, earning him the Super Lawyers Rising Star Award in the process. Jared also represents injured parties of car accidents, truck accidents, motorcycle accidents, wrongful death cases, and more.
Schedule Your Free, No Obligation Consultation
Phoenix dog bite attorney Jared Everton is ready to fight for you. Call our personal injury team at (480) 648-8928 to discuss your case today!