Don't Settle For Less Than You Deserve After A Boating Accident
A boating accident can leave you or your loved ones with severe injuries and losses that affect your life. If you need legal help after such a traumatic event, you can trust JacksonWhite Law.
Attorney Jared Everton has over two decades of experience in helping accident victims in Phoenix and can help you pursue a claim and recover damages as soon as possible.
Boating Accidents are Frequent near Phoenix, Arizona
Boating accidents are not rare in Arizona, with an average of 125 cases per year, according to the 2021 Recreational Boating Statistics. Boating accidents can happen to anyone on or in the water!
Many Arizonans love boating in the lakes and rivers in the Phoenix area. However, they may not be aware of how dangerous these things can be — just like cars, trucks, motorcycles, ATVs, and other land vehicles. And boating accidents commonly occur at all of our local lakes, such as Lake Pleasant, Bartlett Lake, Horseshoe Lake, Canyon Lake, Apache Lake, or Saguaro Lake, .
Some of the common types of boating accidents that occur are collisions with other boats or fixed objects, sinking/submerging, running aground, and falling overboard. If you've suffered any type of boating injury and someone else is at fault, you may be entitled to compensation.
Who is Liable for Boating Accidents in Phoenix, Arizona?
Boats and other personal watercraft are dangerous to operate — but the state of Arizona does not require a boating license or a proper boater education.
This means that some people may be in control of a boat without enough skill or knowledge to do so in a safe manner. Many boat operators are also boating while drunk or on drugs. Yet, if they cause a boating accident causes an injury, they could be liable for negligence.
The liability for a boat accident may also rest on the owner of the boat or the product manufacturer if design defects contributed to the accident.
Why Trust JacksonWhite Law for Your Phoenix Boating Accident Case?
If you have sustained injuries a boating accident, you need a dependable lawyer to fight for you and help you get paid out properly for the damages.
There are so many ways to get injured by a negligent boater, and you may be surprised by the outcome of your case, given that you speak up — and work with an attorney that will speak up for you!
Call boating accident attorney Jared Everton at (480) 467-4392 today to schedule your free consultation and start fighting for what you deserve.
Meet Jared Everton, Top Boating Accident Lawyer in Phoenix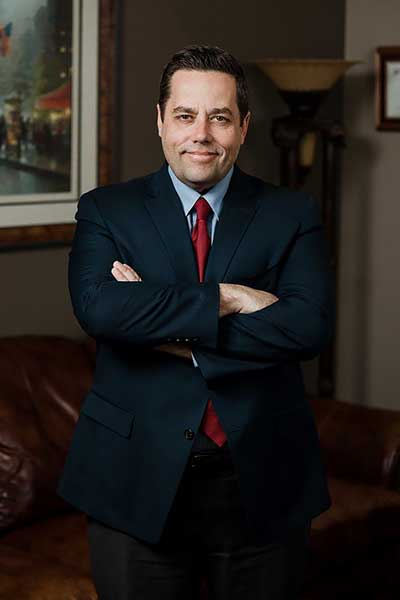 JacksonWhite's boating accident injury team is led by Jared Everton, a highly experienced lawyer who has fought for thousands of clients in Phoenix and throughout Arizona.
As a member of the Arizona Bar Association and the American Association for Justice, Jared has represented injury victims for over 20 years, earning him the Super Lawyers Rising Star Award in the process. Jared also represents injured parties of car accidents, truck accidents, motorcycle accidents, wrongful death cases, and more.
Schedule Your Free, No Obligation Consultation
Phoenix boating accident attorney Jared Everton is ready to fight for you. Call our personal injury team at (480) 648-8928 to discuss your case today!