Known for its high-end spa resorts, vibrant nightclubs, and Jack Nicklaus-designed golf courses, Phoenix is a vibrant city with much to do, see, and explore. However, many residents struggle with legal disputes like divorce. Each year, countless couples in Phoenix choose to end their marriage and start a new journey in life. Due to the complexities of divorce, it's important to seek the assistance of a skilled Phoenix divorce attorney.
At JacksonWhite Attorneys at Law, we understand the emotional distress that a divorce can cause, especially when children are involved. If you're facing a divorce, trust our team of experienced Phoenix divorce attorneys to provide you with professional advice and legal representation.
Types of Divorce in Phoenix, Arizona
Legally ending a marriage is never an easy process. No two divorces are ever alike, especially in Arizona where there is more than one type of divorce. If you are going through a divorce in Phoenix, you'll find that there are two main types of divorce, uncontested and contested.
Uncontested Divorce Cases in Phoenix
An uncontested divorce is a best-case scenario when going through the divorce process as it requires the least amount of time, money, and effort. In an uncontested divorce, both parties can come to an agreement about the key terms of their dissolution of marriage. Working with a divorce attorney with strong negotiation skills can help this process go much more smoothly. An uncontested divorce can help prevent the need for a court session.
Contested Divorce Cases in Phoenix
Many divorces do not end on good terms, meaning there is a chance that an uncontested divorce may not occur. If you and your former spouse are unable to reach an agreement following mediation and negotiations, you may need to go to court as a contested court case. In this type of case, the court steps in to help make decisions relating to child custody, support payments, visitation rights, asset distribution, and similar family law-related aspects.
Count On Our Phoenix Divorce Attorneys
Divorce can be a mentally and physically draining experience for all parties involved. Depending on the unique circumstances of the case, a divorce may involve a variety of elements, such as the division of assets, spousal maintenance issues, parenting time, and legal decision-making. Even "simple" divorces require a lot of paperwork, legal
filings, and processes that an ordinary person may have trouble understanding. For these reasons, it's important to have a reputable Phoenix divorce attorney on your side.
If you need legal assistance with your divorce, contact our Phoenix divorce team at (480) 467-4348 to schedule a consultation.
Meet the JacksonWhite Family Law Team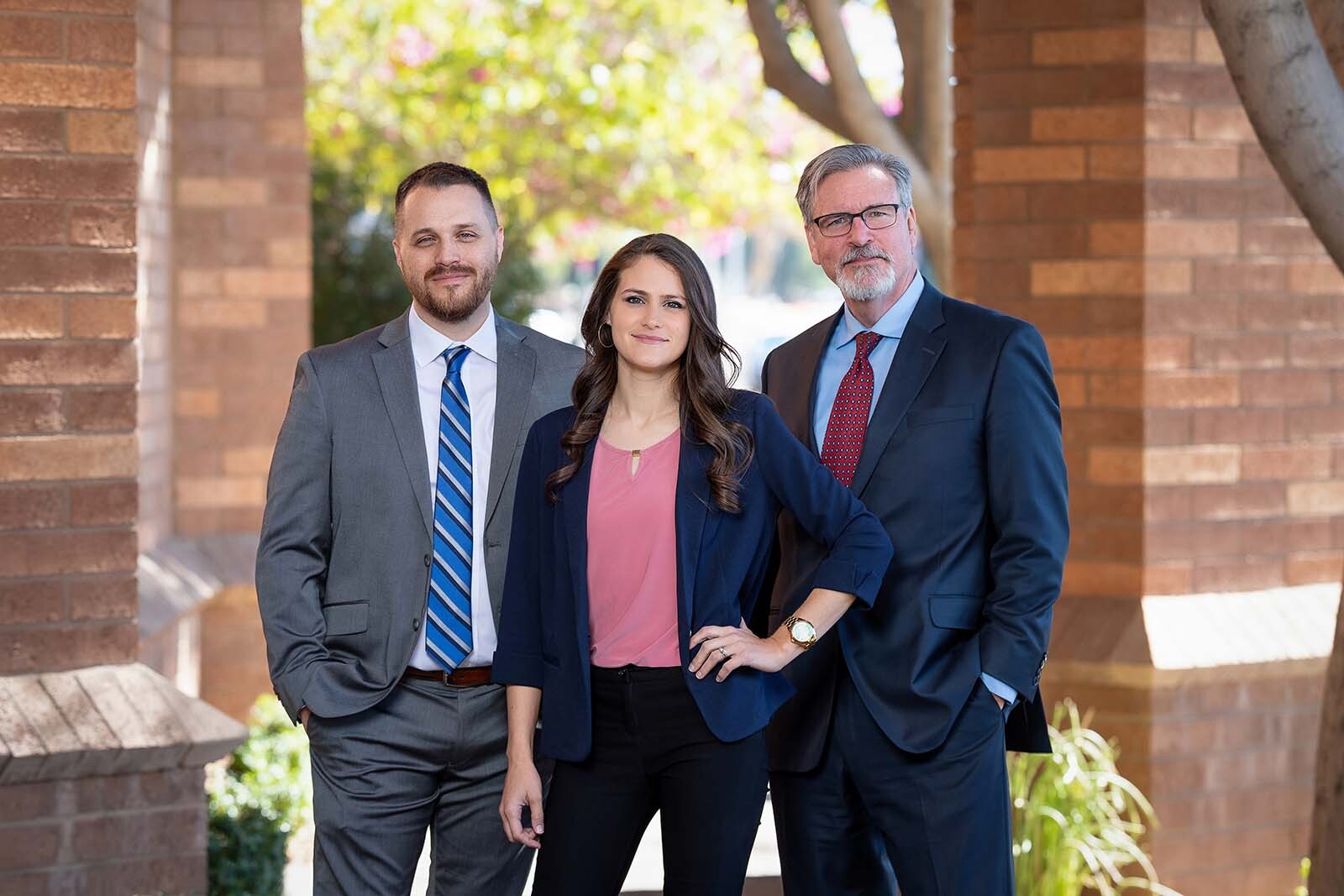 Our family law team is dedicated to providing our clients with fresh starts, and while your legal issues may be challenging, we'll do our best to offer a positive experience along the way.
Together, our attorneys and legal staff have the experience, knowledge and aggressive approach to protecting your rights as we guide you through your divorce.
Our Phoenix Office
2330 N. 75th Ave, Suite 211A
Phoenix, AZ 85035
Contact Us Today to Schedule Your Consultation
Our Phoenix team is ready to help. Call us at (480) 467-4348 or fill out the form below to get started with the top divorce attorneys in Phoenix, Arizona.