Going through a divorce is never easy, but we all know, and hopefully understand, that divorce can be especially hard on children. The Superior Court in Maricopa County certainly realizes this and under Arizona law, the parent information class is mandatory in a divorce or custody action. Pursuant to ARS§ 25-351:
"The program is required for all parents involved in a legal separation, divorce, or paternity case in which the Court determines child support, visitation, or custody."
The Court may also order parties involved in other family law actions to attend the class.
Goals of the Parent Information Program
The Parent Information Program class addresses a number of issues specifically geared towards children and divorce, including:
how to talk to your child about divorce
how to listen to your child more effectively
how to tell if your child is coping emotionally
where and when to get extra help and support for children
The program also has important information specifically for the parents including strategies for overcoming intense conflict, family court procedures, and the emotional and financial responsibilities of parents.
Locations of Parent Information Programs
Court approved Parent Information Program classes are offered throughout Maricopa County (Ahwatukee, Avondale, Cave Creek, Chandler, Gilbert, Glendale, Mesa, Peoria, Phoenix, Queen Creek, Scottsdale, Sun City West, Surprise and Tempe). An online class is also available for those parents not able to attend a class in person. The fee for the Parenting Information Program class is $50.00 per person and is paid to the community-based provider or the online provider.
The map below, offered by the Superior Court of Arizona in Maricopa County, shows the locations where the program classes are available.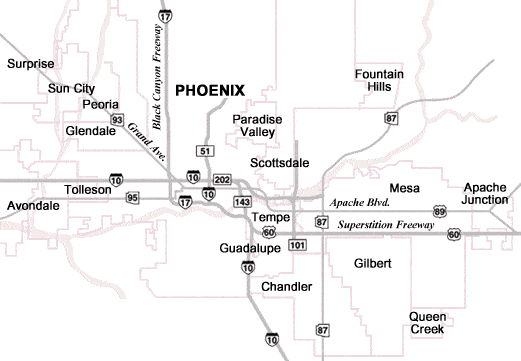 Additional Resources
For more information about the Parent Information Program in Maricopa County and to get a specific listing of community-based providers, call (602) 506-1448.
For more information on divorce, child support and custody laws in Arizona, contact family law attorney Timothy Durkin at 480-779-7972. We assist families throughout Arizona including those in the East Valley – Gilbert, Mesa, Chandler, Queen Creek, Tempe and surrounding areas and in the West Valley – Glendale, Surprise, Peoria, Anthem, Sun City and surrounding areas.
Call the Family Law Team at (480) 467-4348 to discuss your case today.
Schedule Your Consultation
Fill out the form below to get your consultation and discuss your best legal options.