Welcome to JacksonWhite Bankruptcy Law
Is Debt Weighing You Down? Get the Fresh Start You Deserve.
It can be hard to ask for help during this difficult time. A qualified bankruptcy attorney in the Phoenix-Mesa area can help you escape the pain of debt, end creditor phone calls and secure a bright financial future.
Mesa Bankruptcy law firm Jackson White has helped hundreds of individuals smoothly navigate the bankruptcy process. We handle every case with complete confidentiality and sensitivity.
Call (480) 464-1111 to discuss how we can help you today.
Bankruptcy Services
Chapter 7 Bankruptcy
If you are overwhelmed with debt from items such as credit cards, medical bills, or unsecured loans, you may be able to get your debt discharged by filing for Chapter 7 Bankruptcy.
If you have little or no income and cannot possibly pay your bills, Chapter 7 bankruptcy is likely your best option. In many cases, it is possible to file without losing any of your assets.
If you are ready for a fresh start, attorney Jon McAvoy can help you safely and securely navigate the process of filing for Chapter 7 bankruptcy in Arizona. Filing for bankruptcy is a complicated process, and working with a trustworthy attorney gives you the best chance of success.
Chapter 13 Bankruptcy
If the majority of your debt is from car, mortgage, alimony, child support, or student loan payments, you are unlikely to qualify for debt liquidation via Chapter 7 bankruptcy.
However, in these circumstances, filing for Chapter 13 bankruptcy is a great option. Through Chapter 13, you will repay some or all of your debt, but your payments will be restructured — sometimes at a lower interest rate — to make it easier to pay down your debt.
If you think you may qualify for Chapter 13 bankruptcy, it is essential you work with a dependable bankruptcy attorney like Jon McAvoy here at JacksonWhite. An experienced lawyer will ensure that your repayment structure is the most beneficial for you in the long term.
Meet Jon McAvoy
Committed to leading our clients to a brighter financial future.
Jon McAvoy and his staff understand that no one makes the decision to go through bankruptcy lightly. We are committed to taking each and every case seriously, giving full attention to the unique needs of our clients. He is fully committed to educating and serving his clients, helping them make confident decisions that will lead them to a promising, fresh start.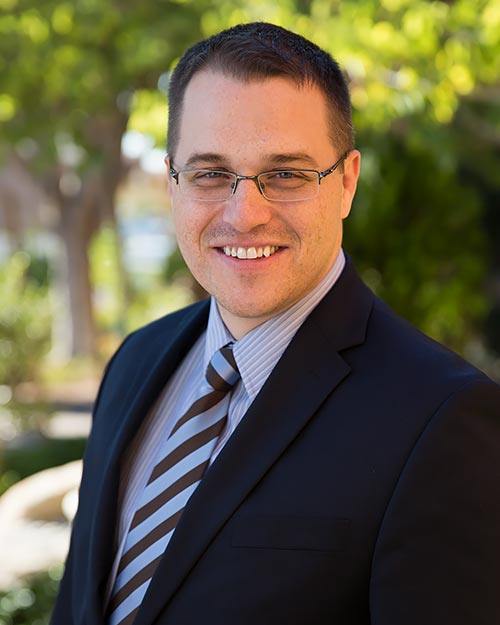 Mesa Bankruptcy law firm JacksonWhite has helped hundreds of individuals smoothly navigate the bankruptcy process. We handle every case with complete confidentiality and sensitivity.
Which type of bankruptcy is right for you?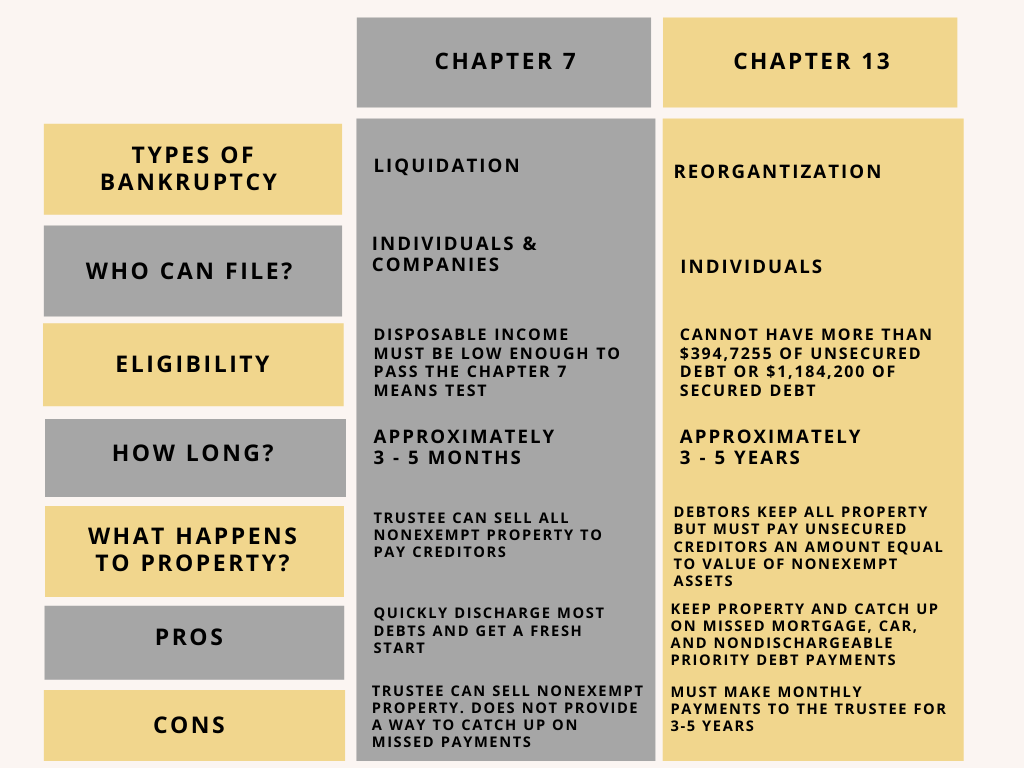 Why hire JacksonWhite as your bankruptcy attorney?
1. Minimize Your Loses
We can help you structure your bankruptcy to protect as many assets as possible and discharge the right type of debt to best benefit you.
2. Fresh Start
There is nothing more liberating than a fresh start. Our attorneys and talented staff can take away the burden and stress of debt and help you restart your financial life.
3. Competitive Fees
If you're already dealing with bankruptcy, the last thing you need is another big expense. At JacksonWhite, we offer competitive fees and payment plans without sacrificing quality.
4. Knowledgeable Team
We know everything there is to know about bankruptcy. Our talented team is top-notch, skilled and experienced.
5. Personalized Attention
You deserve more than feeling like just another number on a list of bankruptcy cases. At JacksonWhite, we give each case individual, personalized attention.
6. Timely
When your finances are in trouble, time is of the essence. We get the job done quickly and efficiently so you can get back on your feet as soon as possible.
7. Informative
Worried that you'll feel left in the dark during the bankruptcy process? Our goal is to keep you 100% informed every step of the way.
8. Free, No Obligation Consultation
The last thing you need is another expense. That's why we are willing to wave our fees for a free consultation with a qualified attorney.
Ready to get started? Here is how the process works:
Meet with a bankruptcy attorney to determine which type of bankruptcy is right for you and discuss your debts and assets.
We file your bankruptcy.
Automatic stay prevents creditors from collecting debt or repossessing property.
Trustee is appointed to collect and divide non-exempt assets creditors.
All your dischargeable debts are discharged.
Get your free bankruptcy consultation today.
Fill out the form below to discuss your case and best legal options.