Welcome to JacksonWhite Attorneys at Law
The dedicated team of JacksonWhite Law is here to help.
JacksonWhite offers a full range of legal services to assist individuals, families and businesses in achieving success in a wide range of legal matters.
From assistance with ALTCS to criminal defense, our firm is here to meet the needs of our community.
Call us today at (480) 464-1111 to see how we can help with your legal needs.
Our Approach
It is the mission of JacksonWhite to be responsive and dedicated to our clients, providing professional, high quality, cost-effective legal services. Every client is vitally important to us and we strive for excellence in the level of customer service we provide.
Our clients are as diverse as the legal services we provide to them. Whether you are seeking legal counsel for your business, or looking for solutions to personal legal issues, the experienced attorneys at JacksonWhite will provide you with the individualized, effective counsel you need and the customer service you desire.
In addition to serving our clients, the firm supports the activities of a number of area non-profit organizations including the Mesa United Way, statewide Chambers of Commerce, East Valley Senior Services, and the Alzheimer's Association Desert Southwest Chapter, among many others. Our attorneys give their time serving on boards and committees throughout the state.
We are proud to make a difference for our clients and honored to be a contributor to our community's continued growth. As you seek solutions to problems or strive for success in an expanding business environment, we will stand by you and welcome the opportunity to serve you.
What Our Clients Say
"I greatly appreciate the amount of time and effort Jared put into my case, based purely upon faith in the outcome of success. I feel as though a massive weight has been lifted from my chest. I can honestly say, I couldn't have asked for a better attorney to represent me."
KP
Apache Junction, Arizona
"I am very grateful for immigration attorney Pace Rawlins who completed my citizenship process. Rawlins was outstanding since the first day, he filled out my forms, helped me collect documents, guided me at all times and even accompanied me to my citizenship appointment
Paola Albarran
"I had the pleasure of working with Tim during our difficult custody case. We had been through a couple of attorneys that didn't seem to take an interest, let alone aggressively pursue our case. Tim and his staff  made it apparent that they not only had an interest in our case, but were willing to fight for our rights. They were able to get more done, in less than one year, than all of our previous attorney's combined."
PS
Mesa, Arizona
"Because of the services I received, I was able to get my job back and I don't have a charge on my record. Jeremy Geigle's biggest strength is that he had the perseverance to pull through for me.
BW
Mesa, Arizona
"I always felt better after talking with Mr. Pruitt; his calm demeanor was always reassuring. I truly appreciated his support and his negotiations to get me a fair settlement. Mr. Pruitt allowed me to obtain what was rightfully mine and I will always be grateful.
BS
Chandler, Arizona
Meet JacksonWhite Law
We are a full-service law firm based in Mesa, Arizona.
Our team of attorneys provides insightful and advanced legal solutions to individuals, families, small businesses and large corporations throughout Arizona. We use a collaborative approach to create unique legal solutions.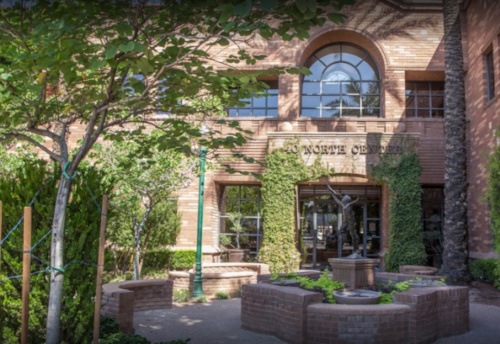 Need help deciding which attorney is right for you?
Let us help.
Fill out the form below to discuss your case and best legal options.
Call Now Button